Animalphabet A3 print - the complete animal alphabet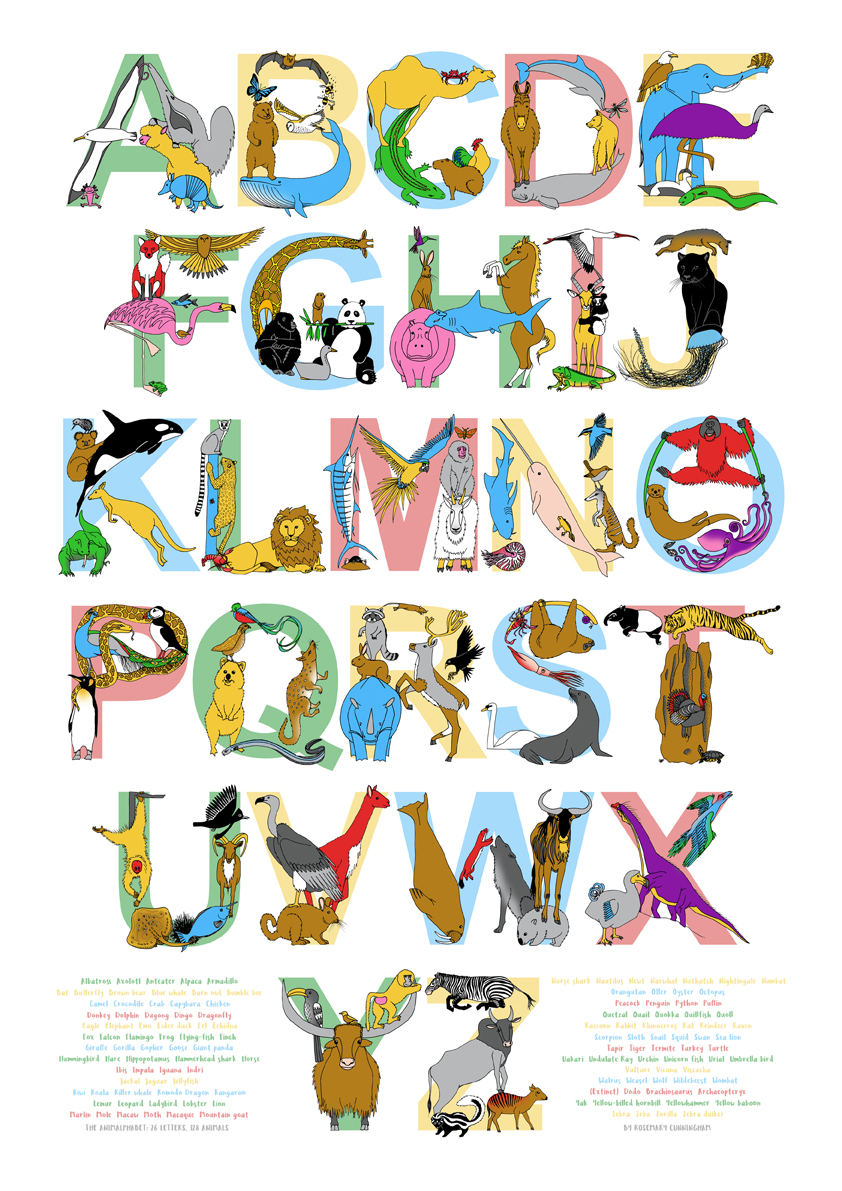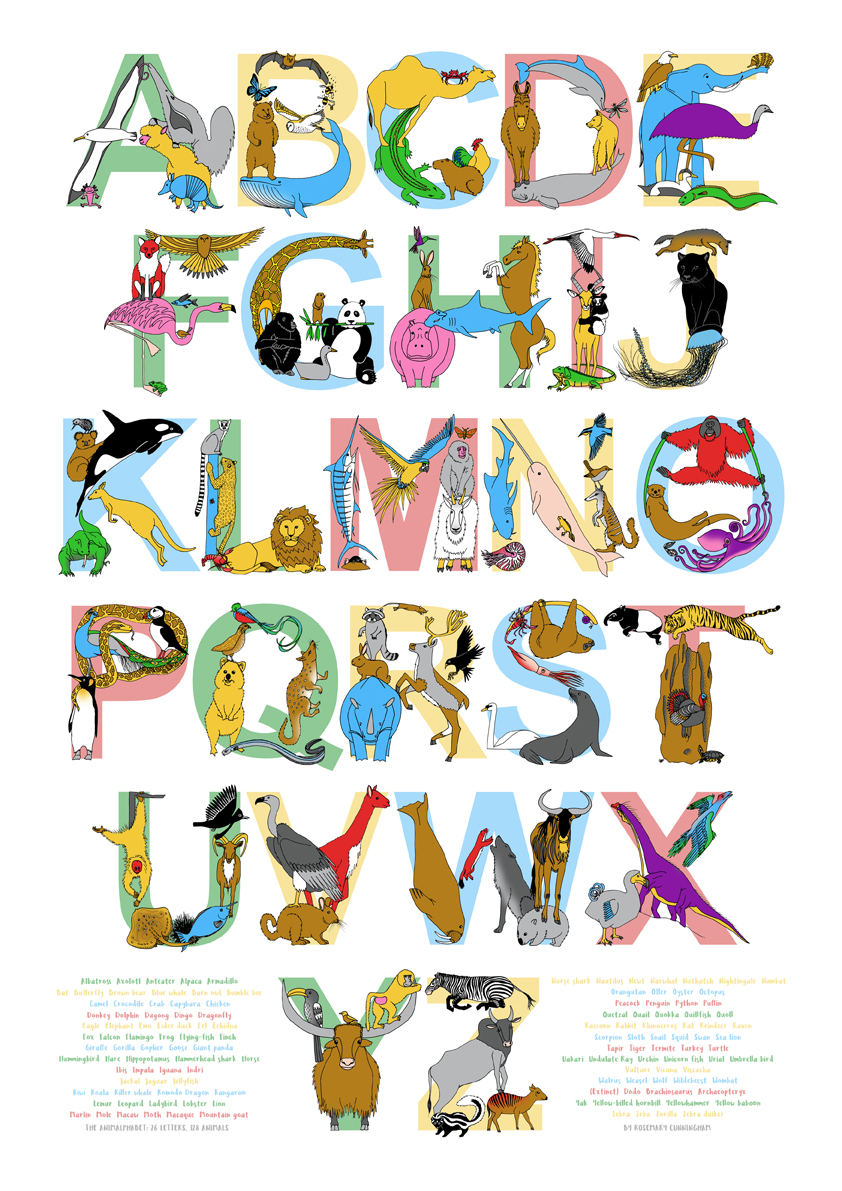 Animalphabet A3 print - the complete animal alphabet
26 letters, 128 animals... Welcome to the Animalphabet!

An A2 high quality print of the Animalphabet by Rosemary Cunningham. The colourful illustrated alphabet of animals has several critters making up each individual letter. Some are from the sea, the air and the land, or a mixture. There are insects, fish, birds, mammals and everything in between - even a dinosaur or two appear on the special 'extinct' letter...

The names of every animal feature at the bottom of the design so you can find each of the creatures and name them. The print can be displayed on the wall by itself, or will fit standard A3 frames.
Dimensions: A3 (297 x 420)
Digitally printed in the UK on 216gsm Mohawk Superfine Eggshell White paper (made using wind power, acid free, FSC approved).
Posted rolled up carefully in a secure recycled postal tube.

Other products in this range are a three metre long Animalphabet Concertina with animal facts on the reverse (coming soon) and custom name prints.