Animalphabet Concertina - 3 metre folded animal alphabet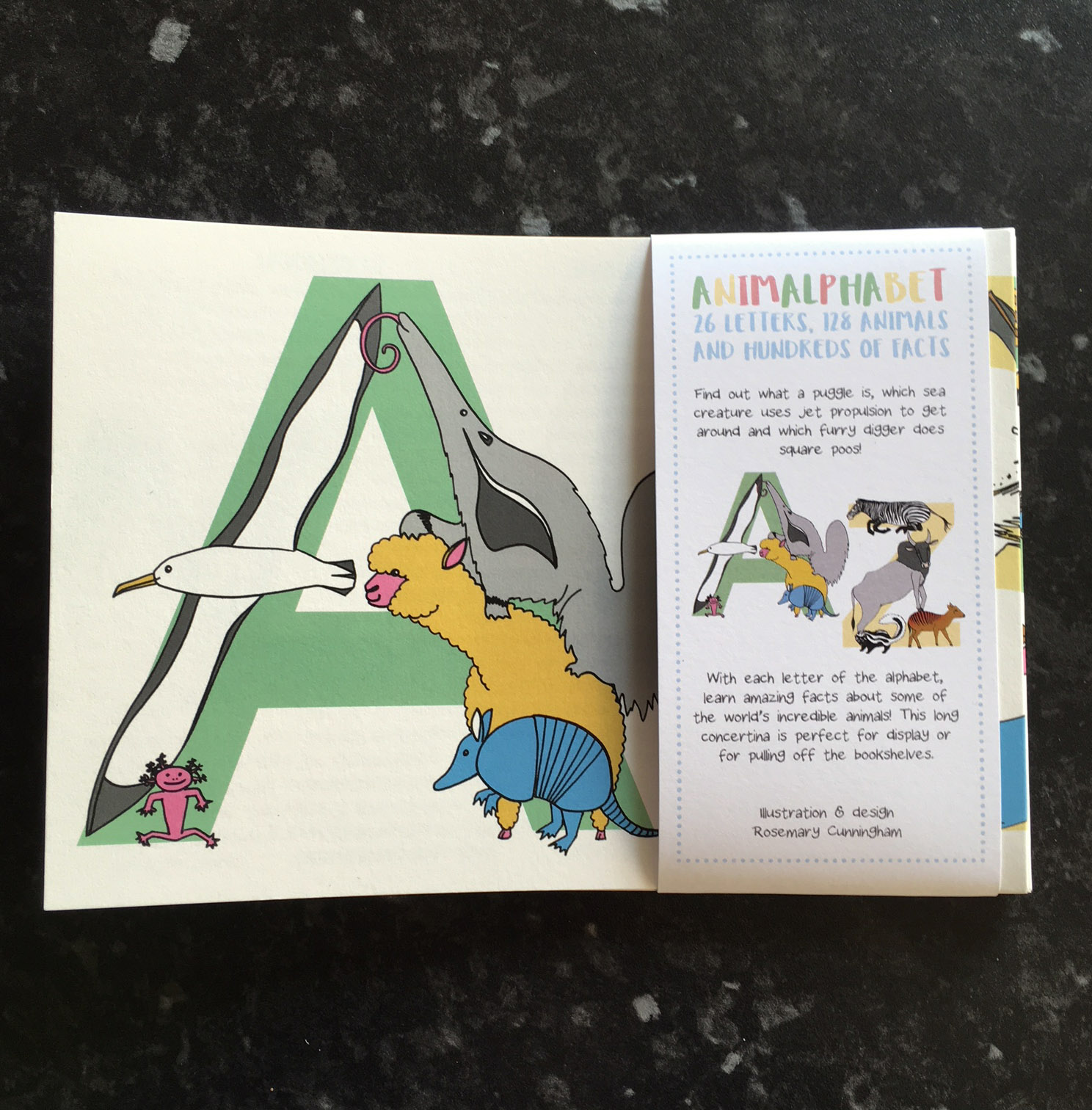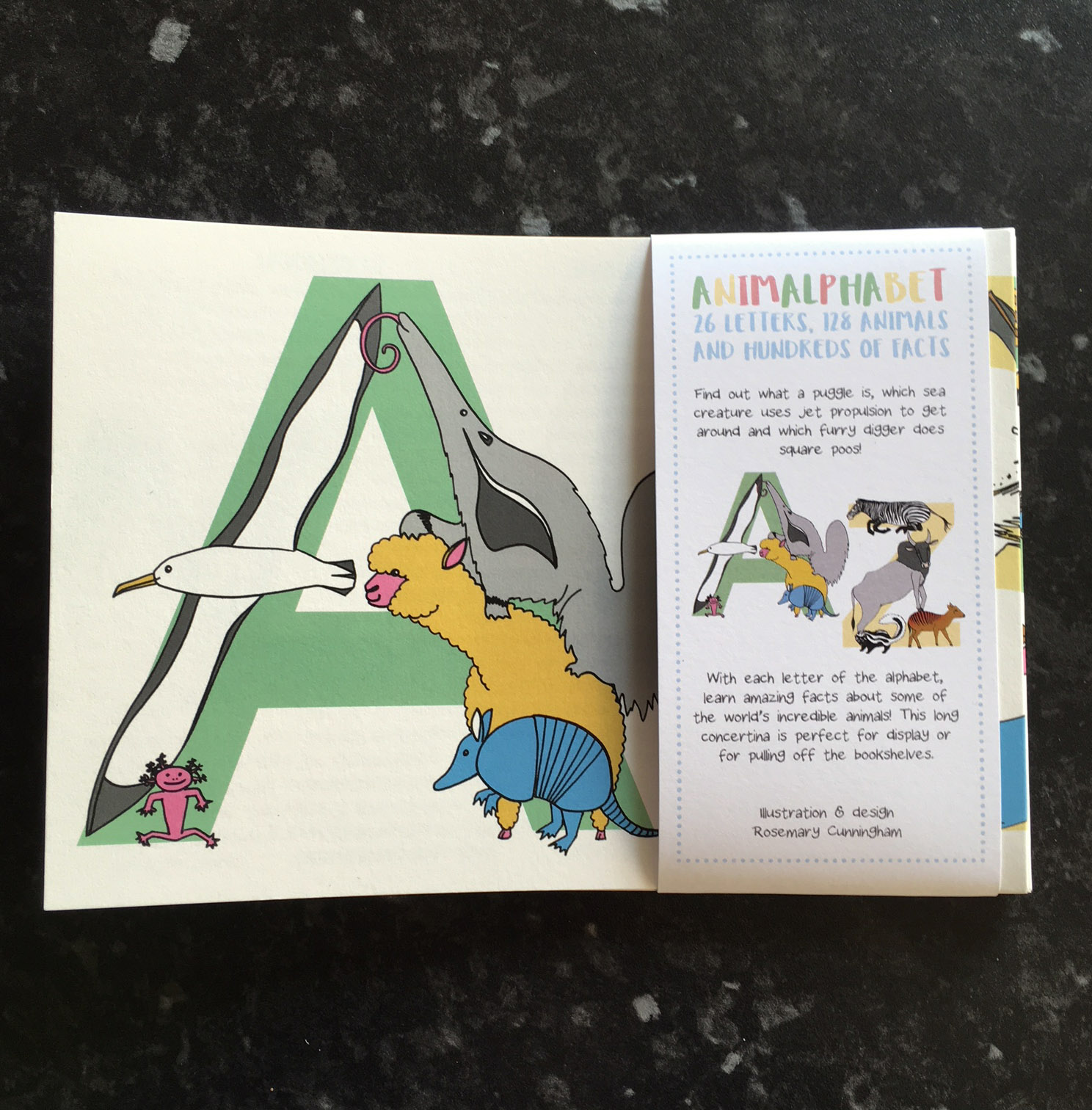 Animalphabet Concertina - 3 metre folded animal alphabet
26 letters, 128 animals... Welcome to the Animalphabet!
A high quality print of the Animalphabet by Rosemary Cunningham. The colourful illustrated alphabet of animals has several critters making up each individual letter. Some are from the sea, the air and the land, or a mixture. There are insects, fish, birds, mammals and everything in between - even a dinosaur or two appear on the special 'extinct' letter...
This is a three metre long card concertina that folds to approximately A5 size for stashing away. The front of the concertina features the full alphabet. It can be displayed on the wall (if you have one long enough) or folded up like a book.

The reverse side highlights interesting and amazing facts about every animal in the ABC. Find out what a puggle is, which sea creature uses jet propulsion to get around and which furry digger does square poos!
This is a second edition of 50 (The first edition of 26 is sold out). Each one is hand finished and numbered by Rosemary.

Digitally printed in the UK on 216gsm Mohawk Superfine Eggshell White paper (made using wind power, acid free, FSC approved).
Dimensions: 148 x 3000mm, folds to landscape A5 (148 x 210mm)
Secured shut with a loop of paper and packaged in a compostable cellophane packet.